Strength Nation in the news...
FOR IMMEDIATE RELEASE 4/10/2018
Kiley Cosentino Receives the 2018 All-American Athlete
of the Year Award
Cosentino is recognized for her outstanding accomplishments as a student athlete.
Colorado Springs, CO - The National Strength and Conditioning Association (NSCA) is proud to announce Kiley Cosentino as a 2018 All-American Athlete of the Year Award recipient. This award recognizes Cosentino's athletic accomplishments and her dedication to strength and conditioning. Nominated by Coach Greg of DIESEL Weightlifting – a USAW Club. Cosentino's determination to improve in athletics while maintaining academic prominence is a great model for all student-athletes.
"We are proud to have Coach Greg join the NSCA to ensure athlete safety and improve athletic performance," says Coach Scott Caulfield, the NSCA's Head Strength and Conditioning Coach, "Supporting NSCA-certified coaches and student-athletes like Kiley is the foundation the NSCA is built on."
Congratulations to Kiley Cosentino and for an updated list of the All-American Athletes of the Year award, visit www.nsca.com.
CONGRATULATIONS KylaniSecor ! Duval County Student Athlete of the week! Yearbook editor, Weightlifting Champion interview. Kylani is a Strength Nation and Florida Elite Team Member as well as an inspiration and a mentor to any young girl!
Listen to Kylani Secor's radio interview on AM1010:
DuvalCtyAthleteoftheWeekKylaniSecor1-16-18.mp3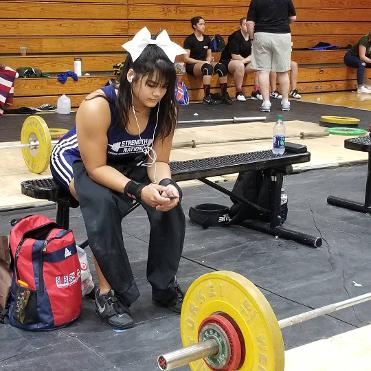 Alec Cosentino & Coach Greg Channel 4 Interview